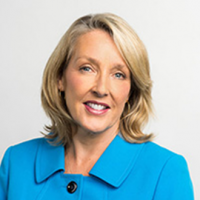 Mary Boyle, MS
Director, Communications
Mary Boyle is the director of communications for the Center to Champion Nursing in America, an initiative of AARP Foundation, AARP, and the Robert Wood Johnson Foundation to improve America's health through nursing. Mary leads communications strategies for the Future of Nursing: Campaign for Action, a national effort of those same organizations to transform health care through nursing and build healthier communities for everyone in America. A part of the Campaign's leadership team, Mary oversees development of broad messages to appeal to both nursing and non-nursing audiences, as well as ways to use traditional and new media platforms to promote the Campaign.
Mary brings experience working collaboratively to develop a strategic vision and manage communications at the state and national levels. Before joining AARP's Public Policy Institute in 2014, Mary led all aspects of internal and external communications for Common Cause, a national nonpartisan organization that works to strengthen democracy. As a vice president, she worked with research and policy experts, members of the news media, board members and partner organizations to position and promote the organization and its positions on democracy reform issues. Mary also spent more than a decade as a journalist covering politics and public policy for several daily newspapers and the Associated Press, and was chosen by The National Press Foundation for its Paul Miller Washington Reporting Fellowship.
Mary has a bachelor's degree in English from the College of the Holy Cross, and a master's degree in journalism from Columbia University.